Catherine discusses her book on San Diego's CW 6
Catherine Mattice, adjunct faculty remember for Brandman University in San Diego, recently released a book about workplace bullying and was interviewed live on the morning show at channel 6.
Catherine shares her story of being bullied - and nipping it in the bud at the next job
Catherine Mattice, Thought Leader for the international consciousness movement Parenting 2.0 and Author of "Back-Off, Your Kick-Ass Guide to Ending Bullying at Work," presents for the No More Bullies Panel at P20 Talks 2012 in San Diego, California. P20 Talks was the first conference in history to gather educators from multiple professional fields and continents and recognize Life Skills as distinct, critical skill sets teachable by third party educators.
Catherine discusses culture change in an interview with San Diego's Union-Tribune news channel
More Information About Our Services
Get more information about our services related to ending workplace bullying.
Or visit our firm's website, www.CivilityPartners.com, for a more comprehensive looks at what we can offer to help you end bullying.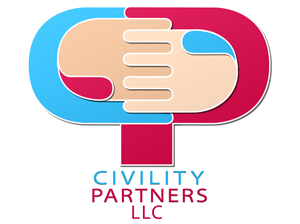 Books:
Media:
Listen to Catherine on online radio, Connected Women of Influence
USA Today Articles citing Catherine:
Other Media Appearances:
San Diego Business Journal
INC Magazine
T+D Magazine
Journal of Employee Assistance
OfficePro Magazine
Kirkpatrick Partners ENewsletter
Metro International
San Diego Woman Magazine
San Diego Business Journal
Oceanside Chamber of Commerce
Personal Development Magazine
FOX News in a variety of cities
ABC News in a variety of cities
NBC News in a variety of cities
KOGO Talk Radio
Presentations:
Association for Conflict Resolution (ACR)
California Association of School Business Officials (CASBO)
California School Personnel Commissioners Association (CSPCA)
Case Management Society of America (CMSA)
Employee Assistance Professionals Association (EAPA)
Grossmont-Cuyamaca Community College District
International Public Management Association (IPMA)
Kaiser Permanente
Pepperdine University
Project Management Institute (PMI)
Professionals in Human Resources Association
San Diego Chamber of Commerce
San Diego County Sheriff's Department
San Diego Human Resources Roundtable
San Diego Recruiters Roundtable
San Diego State University
Society for Human Resources Management (SHRM) local chapters and annual conference
Western States Communication Association Conference
7th International Conference on Workplace Bullying
6th International Conference on Workplace Bullying